Your course is going to feed my family for the foreseeable future. I have owned two other businesses, which I sold successfully. I can usually tell if a business can generate enough revenue to survive.
From David O., in GA
I am around my ninetieth day
with my SJR course. I have 24 judgments that I'm working and already have residual income from several garnishments. More people are calling every day!
From Rick C., in IN
Testimonials
Nice things real people have said about us...
I called my customer today to tell her that her judgment was finally enforced. I can't even tell you what a great feeling it was to help this woman who had lost all hope of collecting her money.
From Ira E., in NY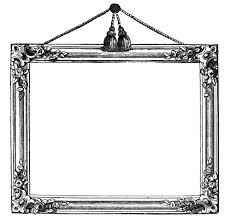 I want to thank you and your staff for always taking the time to answer my questions. I thank God every day for putting me in your path. The day I joined SJR was the best career move I have ever made. This business has changed my future, and the future of my family forever.
From Hector R., in NV
Thanks for all the help, advice and encouragement. I received payment from my first successful recovery. My first judgment netted a 600% ROI!!! This marks a new, positive chapter in my life.
From Gerry G., in TX
Your course is easily the most comprehensive course I've ever read on virtually anything. I'm not alone in knowing you have the best thing going; that goes for the course itself, and the immediate personal response and support - and that was BEFORE I ordered!
From Travis N., in FL
I joined SJR, took your training and sent out my first set of marketing letters and lo and behold, had seven judgments my first month. I will forever be grateful to you for giving away your talent, skill, teaching and abilities to help moms like me regain control over our lives... Keep being amazing. You are truly affecting lives.
From Amy C., in TX
I had to email you after joining SJR.
I feel that it is very much worth my money. The tools in the member forum are invaluable. There really is something for all experience levels. Your team has done a great job! I would recommend your association and training course to anyone!
From Cecil J., in CT
As a former Marine and cop I've taken a LOT of courses over the last 27 years. I have got to say this course is simply outstanding. I want to extend a heartfelt THANK YOU. I feel like you have shown me the Yellow Brick Road.
From Gus M., in CA
I have never gotten the kind of support that I've gotten from the SJR group. The closest thing I can compare it to is like being on a winning sports team, where everybody supports each other so we can all win together.
From David E., in CA
SIERRA JUDGMENT RECOVERY
CONTACT
Hours of Operation: Monday through Friday; 8:00 am to 5:00 pm Eastern time. We are closed for all major holidays.
Blog: Visit SJR's Blog for articles and insight into the Judgment Recovery Industry. CLICK HERE
Copyright © 1998 - Present. All Rights Reserved